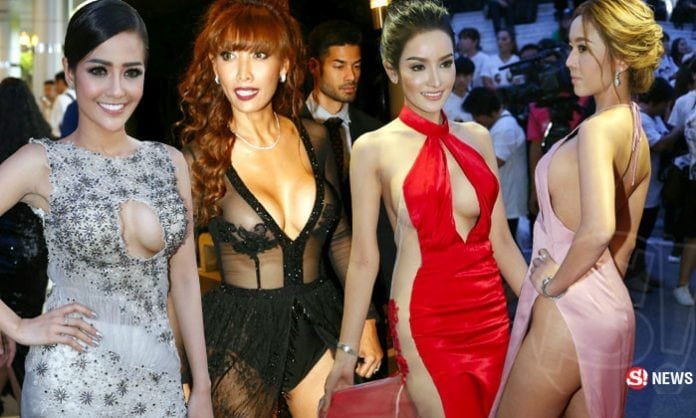 The Maya Awards 2016
Every year, we see all these wannabees, newcomers and current sexy stars on the red carpet.
This year the Maya Awards 2016 proved to still be one of Thailand's hottest events and one not to be missed, unless you're not a fan of stars trying to outshine each other in their sexy outfits.
Low cut from the top and high cut from the bottom, bare back, and so many other different styles of gown it's a wonder the photographers have the ability to get their shots off. (SIC)
Who will be the sexiest? It is the public who decides.
Story via Sanook
Photos courtesy of Sanook.com