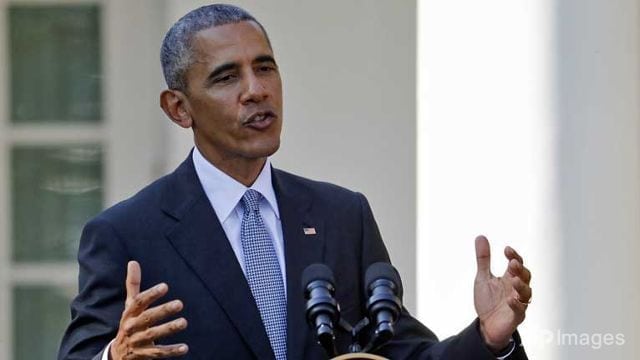 U.S. President Barack Obama lacerated Donald Trump on Tuesday over his repeated assertions that the Nov. 8 election is rigged against him, telling the Republican presidential candidate to "stop whining and go try to make his case to get votes."
With opinion polls showing him falling further back in recent days against his White House rival, Democrat Hillary Clinton, Trump has intensified his allegations, although numerous studies have shown that voter fraud in U.S. elections is rare.
At a campaign rally in Colorado Springs, Colorado, Trump continued his attack, saying, "The press has created a rigged system and poisoned the minds" of voters.
But he also used his speech to unveil a new initiative if elected president: a constitutional amendment imposing term limits for members of Congress.
Obama was asked about Trump's voter fraud assertions on Tuesday at a joint news conference in the White House Rose Garden following meetings with Italian Prime Minister Matteo Renzi.
He responded with a blistering attack on the Republican candidate, noting that U.S. elections are run and monitored by local officials, who may well be appointed by Republican governors of states, and saying that cases of significant voter fraud were not to be found in American elections.
Obama said there was "no serious" person who would suggest it was possible to rig American elections, adding, "I'd invite Mr. Trump to stop whining and go try to make his case to get votes."
Trump has raised the possibility for months of illegal activities that could tarnish the November election result, such as votes being cast by dead people, and he has urged his supporters to show up at polling locations on Election Day. He has sharpened his allegations in recent days, even as Republican lawyers called his assertions unfounded.
In pointed remarks that were part civics lesson, Obama said that if Trump wins on Nov. 8, "It would be my expectation of Hillary Clinton to offer a gracious concession speech" and "it would be my job … and escort him over to the Capitol, in which there would be a peaceful transfer of power" at his swearing in.