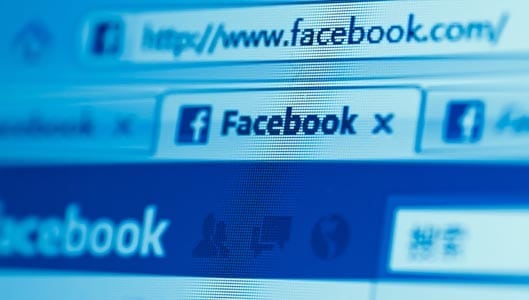 Rumours are spreading across Facebook that claim the social networking site will become chargeable from "Saturday morning".
The rumour also claims that by sending that same message to 10 contacts, your Facebook icon will turn blue and you can avoid the charge.
Join Albert on Facebook & Twitter
An example of the rumour can be seen below…
FROM SATURDAY MORNING FACEBOOK WILL BECOME CHARGEABLE. IF YOU HAVE AT LEAST 10 CONTACTS SEND THEM THIS MESSAGE. IN THIS WAY WE WILL SEE THAT YOU ARE AN AVID USER AND YOUR LOGO WILL BECOME BLUE AND WILL REMAIN FREE. (AS DISCUSSED IN THE PAPER TODAY. FACEBOOK WILL COST 0.01PS PER MESSAGE. SEND THIS MESSAGE TO 10 PEOPLE. WHEN YOU DO THE LIGHT WILL TURN BLUE OTHERWISE FACEBOOK WILL ACTIVATE BILLING.
A near identical rumour exists, replacing the name Facebook with WhatsApp, as per below

a


FROM SATURDAY MORNING WHATSAPP WILL BECOME CHARGEABLE. IF YOU HAVE AT LEAST 10 CONTACTS SEND THEM THIS MESSAGE. IN THIS WAY WE WILL SEE THAT YOU ARE AN AVID USER AND YOUR LOGO WILL BECOME BLUE AND WILL REMAIN FREE. (AS DISCUSSED IN THE PAPER TODAY. WHATSAPP WILL COST 0.01PS PER MESSAGE. SEND THIS MESSAGE TO 10 PEOPLE. WHEN YOU DO THE LIGHT WILL TURN BLUE OTHERWISE WHATSAPP WILL ACTIVATE BILLING.


a


This appears to be the 2017 addition to the long running "Facebook is charging" saga of hoaxes that have been spreading for several years now. Why social media users still continue to copy and paste these silly rumours is frankly beyond us, but they do still manage to go viral every year.


a


This is a slightly modified version earlier hoaxes that also claimed your "icon will turn blue" that have circulated Facebook over the last handful of years. However, in the example above, some lines have been omitted and the assertion that the charge will be introduced on "Saturday morning" has been added.


a


Other similar rumours that purport Facebook is to begin charging its users have been spreading for years and years.


a


Once again folks, this is a hoax. Facebook is free. It always will be free. It says so right on their login page.


a


-ThatNonsense.Com