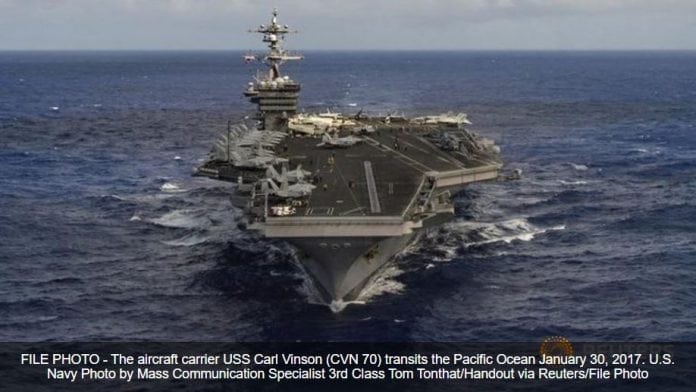 –
TOKYO: Japanese Prime Minister Shinzo Abe told parliament on Monday (Apr 17) he approved the US stance on dealing with North Korea, while the government considers required actions if there is a flow of refugees from the Korean peninsula in case of an escalated conflict.
"The Trump administration has been clear they won't be taking the 'strategic patience' and all options are on the table in order to tackle the problem, which is something our country approves.
"We are consistently thinking and preparing for situations where Japanese residents in the Korean peninsula will need to be protected or evacuated. We will also be able to evacuate Japanese residents due to the 2015 Japanese military legislation, as we strengthen our ability to protect overseas Japanese," said PM Abe.
He added that he plans to "talk honestly" about North Korea during the planned bilateral at the end of April with Russian President Putin.
North Korea displayed what appeared to be new long-range and submarine-based missiles on the 105th birth anniversary of its founding father, Kim Il Sung, on Saturday, as a nuclear-powered U.S. aircraft carrier group steamed towards the region.
The United States has warned that a policy of "strategic patience" with North Korea is over. U.S. Vice President Mike Pence travels to South Korea on Sunday on a long-planned 10-day trip to Asia.
North Korea on Friday denounced the United States for bringing "huge nuclear strategic assets" to the region as the USS Carl Vinson strike group with a flag-ship nuclear-powered aircraft carrier steamed closer.
– Reuters/mn