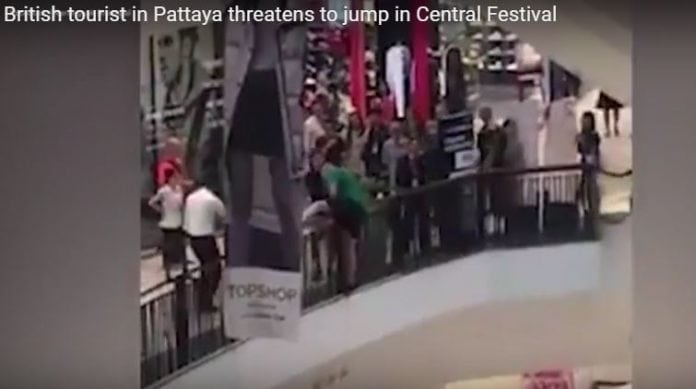 Horrified shoppers scream as 'British tourist' hangs from second floor of Thai shopping centre and threatens to jump after waving away security staff.
Footage shows the holidaymaker, thought to be British, hanging onto the railings on the second floor of a shopping mall in the beach resort of Pattaya in Thailand.
Horrified shoppers can be heard screaming out as the man, aged between 40 and 50, lowered himself and prepared to jump this morning.
A separate clip (below) taken by the same person shows him being helped to safety by a crowd of people before shoppers break out into applause.
The identity and nationality of the man have not been revealed and the reason for his actions has yet to be determined.
Report shared by BangkokJack News Team