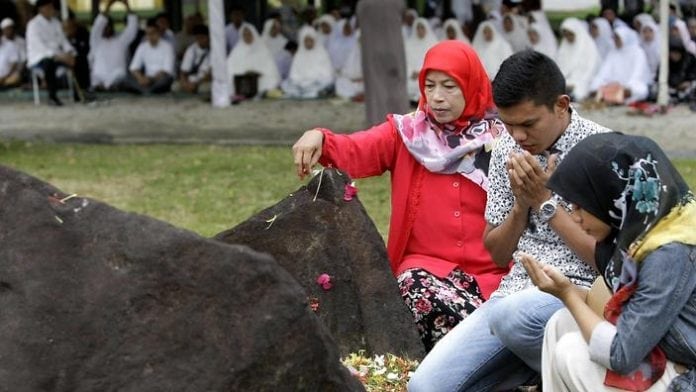 At least 400 victims of Asia's 2004 tsunami that killed 226,000 people remain unidentified in Thailand 12 years on, police say.
The 9.15 magnitude December 26 earthquake triggered a tsunami across the Indian Ocean in one of the biggest natural disasters in history, with most of the lives lost in Indonesia.
Join Albert on Facebook & Twitter
Thailand, Indonesia, India and Sri Lanka were among the worst hit countries. About 5395 people were killed in Thailand, among them about 2000 foreign tourists.
Of the 26 Australians who died in the Boxing Day disaster, 23 were in Thailand.
"Since the 2004 tsunami, authorities have contacted between 4000 to 5000 relatives to come and receive bodies. There are about 400 bodies that we cannot identify," Anand Boonkerkaew, deputy superintendent of Takua Pa district police in Phang Nga province, told Reuters.
Communities in the six tsunami-hit Thai provinces – Phuket, Krabi, Phang-nga, Ranong, Satun and Trang – held commemorative activities such as giving alms to Buddhist monks.
Maitree Kongkraijak, co-ordinator for the Tsunami disaster network representing Ban Nam Khem community in Phang-nga province told DPA commemorative activities had been organised every year since 2005, with this year's events themed Towards Sustainable Development.
Maitree said activities were community-based and locals were encouraged to join evacuation drills and educational activities so they were prepared in case another disaster struck.
-AAP