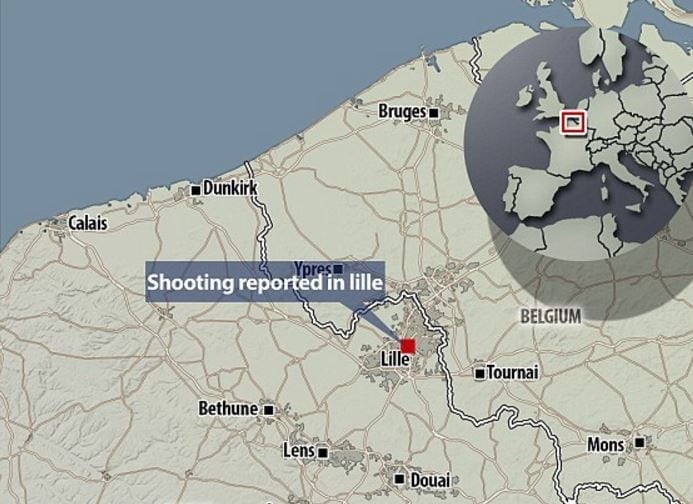 At least three people including a teenage boy were wounded tonight after a man opened fire next to an underground train station in the northern French city of Lille. 
Police said the 14-year-old boy was shot in the leg, while the others were wounded in the neck and back.
Read – The Jack Report: Is it time to drive Islam out of Europe?

Read – 10,000 weapon terrorist haul found in Spain
Anti-terrorist police were on the scene in minutes, but early indications were of 'a settling of accounts' by the shooter.
–
Those wounded are said to have been shot several times, French news site La Voix Du Nord reported.
It is unclear who carried out the attack, but it is believed the shooter, a hooded man, is at large.
The incident occurred near the Porte d'Arras metro stop in the south of the city.
Armed police have sealed off roads in the city centre.
A police source said: 'The attack was in place Jacques Febvrier, next to the Porte d'Arras metro station. Officers remain at the scene.
'Those hurt have been taken to the Saint-Vincent-de-Paul hospital. None of the injuries are life threatening.'
They added: 'A car pulled up outside the station and targeted the three youths hurt. It appears this was a settling of scores. None of the injuries are life threatening.'
France is still on high alert after being rocked by a series of terror attacks in the past year.
The incident also comes two days after the Westminster terror attack that left five dead.