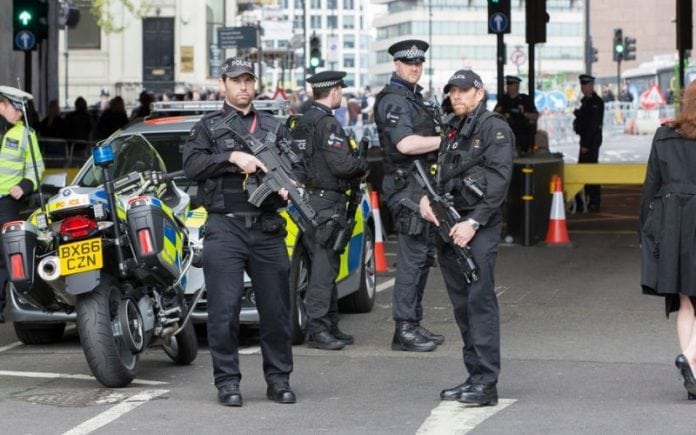 But the armed officers are also being specially trained in military style tactics in order to prepare them for every possible scenario.
Simon Chesterman, who is the National Police Chief's Council lead on armed policing said following the recent vehicle attacks, training had been changed and officers were now told to shoot the driver in the cab where necessary.
"It used to be that within our policy we used to talk about not shooting a moving vehicle, that was because of the danger we might cause if we fired at a driver then clearly we might cause a real problem with the vehicle.
"But if the vehicle is being used as a weapon in the first place there aren't many tactics available in relation to stopping it, especially if it is a very large lorry.
"So driving a vehicle in front of it for example is not going to stop it so you need to shoot the driver."