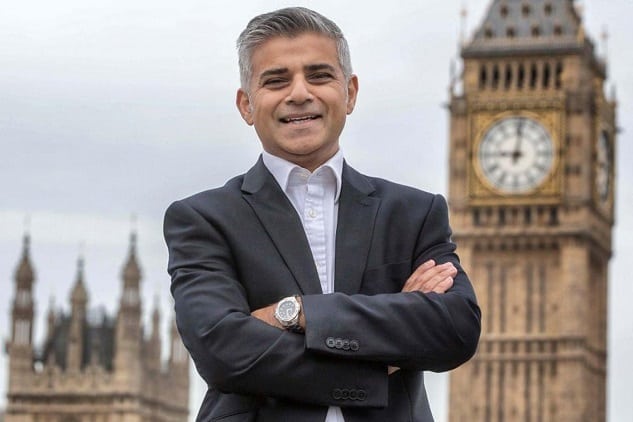 London Mayor attacks President Trump and announces that Global Warming is our biggest problem.

Two days before deadly terror attacks hit London, Mayor Sadiq Khan railed against President Donald Trump's decision to withdraw from the Paris climate accord.
Khan called global warming "one of the biggest risks to humanity" and pledged to work with other cities to meet the goals of the Paris Agreement, which is to keep future global warming below 2 degrees Celsius. Trump announced U.S. withdrawal Thursday.

–
European leaders were also heavily critical of Trump for pulling out of the Paris accord, including U.K. Prime Minister Theresa May.
European leaders pressed Trump on the climate deal at the G7 summit in May, but Trump mainly wanted to talk about fighting terrorism and other issues, not global warming.
Two days later and Khan is faced with two attacks near London Bridge that have been declared terrorist attacks by British authorities.
A white van plowed into about 20 people Saturday on London Bridge shortly after 10 p.m., possibly killing and injuring pedestrians. A group of at least three men armed with knives then attacked people in Borough Market about 80 yards south of the bridge.
British police declared that the two incidents were terror attacks early Sunday morning. Few details have been released regarding any casualties or the attackers.
The London attacks came about two weeks after a suicide bomber killed 22 people and dozens more were injured in Manchester just outside the lobby of an Ariana Grande concert.
Young children were among the dead, and the Islamic State took credit for the deadly attack. – DailyCaller

–
You can follow Albert on Twitter and Facebook. Email tips and suggestions to info@albertjack.com – Why not add your thoughts below
–