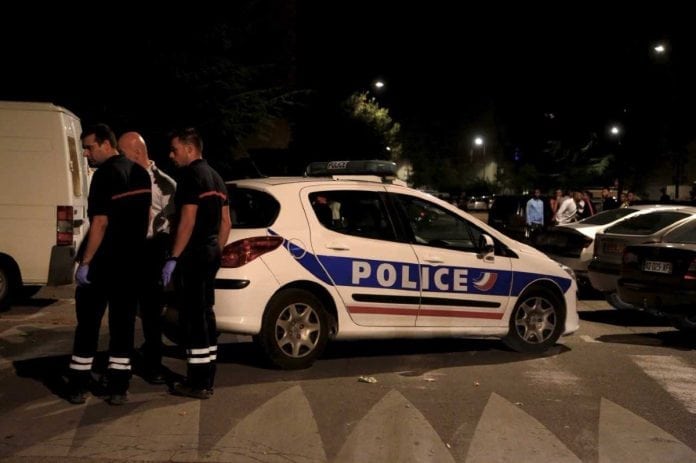 Two hooded men opened fire at people leaving a mosque injuring eight in the southern city of Avignon late in Sunday, local media reports.

Police have reportedly claimed the incident is not terrorism-related although have not explained how that can be possible.
The reluctance of the police to reveal any further details is seen, by some, as an indication that tribal Muslim on Muslim violence may be erupting in parts of France between conflicting Islamic groups.
Two hooded men drove up on a Renault Clio to the Arrahma mosque in Avignon, Provence, at about 10:30pm on Sunday, La Provence newspaper reports.
One of them was armed with a handgun and another with a rifle, according to the paper, citing preliminary information.
The gunmen opened fire at the crowd leaving the mosque injuring four people, two of them slightly. A family of four, including a 7-year-old girl, who were in their apartment on the second floor of the building also received slight shrapnel injuries, the local paper says.
La Provence reports that police have dismissed any terrorism links. The gunmen are currently at large. Police are investigating the incident.

–