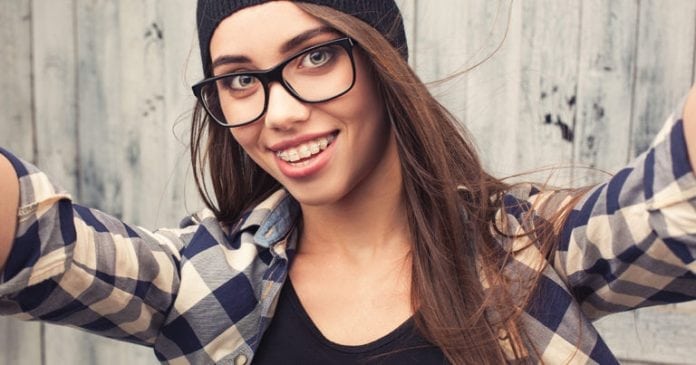 A Danish teenager has managed to avoid injury, or worse, after fighting off her attacker as he held her down and began ripping her clothes away in Sonderborg, Denmark, this week.
The seventeen-year-old was assaulted at around 10pm by a man described as 'dark-skinned' and managed to retaliate by using a can of pepper spray after she had been thrown to the ground.
The traumatised teen now faces assault charges for 'using an offensive weapon.'

–
–
Local police spokesman, Knud Kirsten explained, '

It is illegal to possess and use pepper spray, so she will likely be charged for that after admitting to using it.'
He, or she, didn't say but might as well have, 'we cannot have young people running around here and defending themselves every time we are nowhere to be seen.'

—

–
Unsurprisingly the social media backlash has been faster than the Danish police ever are.
–
The irony is that Danish youngsters, particularly the girls, only carry pepper spray in the first place because local law enforcement has failed to prevent the tidal wave of rape and sexual assaults in the cities by Muslim asylum seekers, refugees and migrants.
To add to the tension local clubs and entertainment venues have been forced to vet people based on the language they speak.
One club owner, Glenn Hollender, from the Sonderborg club Den Flyvende Hollænder, admitted 'We must say that a large number of the male guests who come from the local asylum center have a very hard time respecting the opposite sex. In my eyes, it is harassment when one or more men continue to touch a young woman after she has said stop.'
Cops have so far been unable to identify the girl's attacker and currently do not have any suspect or lines of enquiry.
It is thought the teen will avoid jail and will only be fined with, a note of the offence being recorded for the criminal record.
Denmark is yet another European nation, currently being brutalised by the followers of a stone-age death cult, who will, sooner or later, fight back as a new war breaks out across the continent.
–
–



–




–