More than 850,000 Muslim refugees in Turkey are to be given debit cards loaded with European tax-payer cash from this week, say the European Commission Humanitarian Aid Office (ECHO) in Ankara.
It appears the European Union are now offering Muslims around the world cash incentives to stay where they are and not to travel on to Europe.
Legally, the financial responsibility for refugees lays with the country they first seek refuge in, although in this case the Muslim government of Turkey believe that responsibility should lay with the EU, of which they are not a member.
Recently Turkish President 
Recep Erdoğan threatened to open his borders and allow millions of Muslim migrants to flood into Europe, unless the EU took financial responsibility for them. In other words – paid him not to. 

It is a typical Muslim tactic that the EU should not be falling for.
Speaking to Anadolu Agency on Saturday, ECHO head Jane Lewis, who is facilitating this deception, said the target was to access over a million refugees by September.
'As of this month, over 850,000 refugees under temporary international protection will be receiving the card and receiving the monthly transfer,' Lewis said.
'We hope that by September, we'll have a million people under the program,' Lewis said.
'However, the actual target is 1.314 million, depending on who is eligible to receive the card.'
Lewis also said the monthly transfer for each refugee, staying out of the refugee camps and registered by the regional migration office directorate, had increased from 100 Turkish liras to 120 Turkish liras per month.
Working with Turkish and United Nations officials, the EU Humanitarian Aid Commission launched the program to curb migrant flows to the bloc and help Turkey's nearly 3 million refugees, most of whom are Syrians.
Turkey hosts more Syrian refugees than any other country in the world.
The debit cards allow refugees shop at merchants with Turkish Halkbank debit card machines and withdraw money from ATMs. All of the European taxpayer cash will be fed into the muslim Turkish economy.

–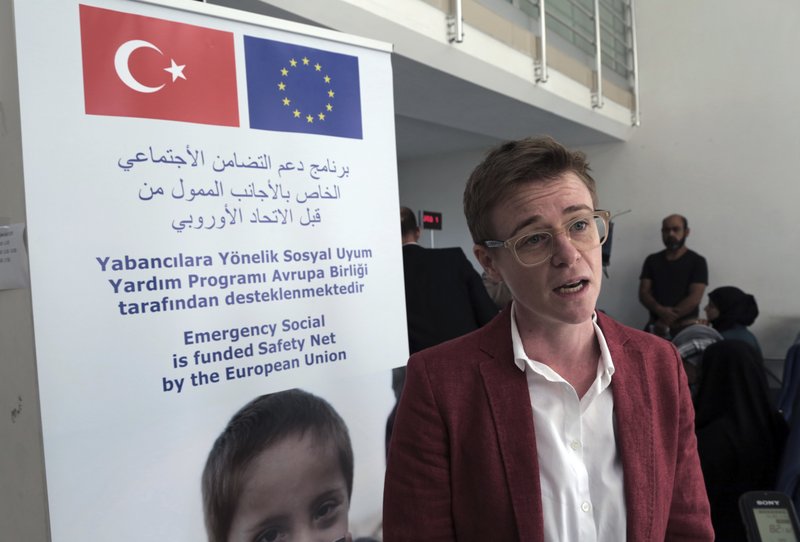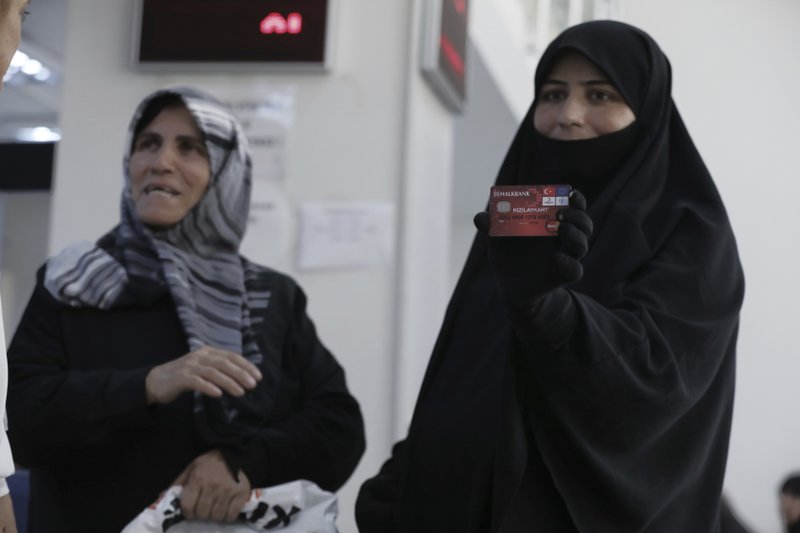 –
– Albert Jack
–
–
You can follow Albert on Twitter and Facebook and comment on the story below
–
–