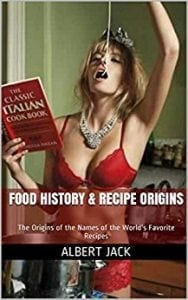 Food History & Recipe Origins
Anna Pavlova (1881–1931) may well be the most famous ballerina in dance history, synonymous with one of ballet's most enduring roles, that of the Dying Swan, created for her while she was a principal dancer at the Imperial Russian Ballet.
Pavlova fell in love with ballet when she was just eight years old after seeing a performance of The Sleeping Beauty.
Her mother took her to audition for the Imperial Ballet School but, frail and small for her age, she wasn't finally accepted until three years later.
Once there, however, she trained obsessively and with the help of extra tuition the tiny dancer graduated in 1899, at the age of eighteen.
Pavlova went from strength to strength, her debut performance in Pavel Gerdt's The False Dryads earning her high praise, not least by one noted critic and historian who complimented her on her 'natural ballon, lingering arabesques and frail femininity.'
It was this frail femininity coupled with a graceful energy that led to her quickly becoming a favourite with both the adoring public and ballet masters alike.
She was also the first ballerina in history to go on tour around the world, even as far afield as New Zealand and Australia, where her first appearance was described as the 'Chief Event of 1926.'
The public of both countries were enraptured. 'She does not dance, she soars as though she has wings,' was how the New Zealand press described her during that first tour, in 1926. 'Exquisite Pavlova!' cried the Australians.
On her second tour of the continent, in 1929, the Australians were so excited that one reporter noted: 'A symphony of silence!
But who, seeing the famous ballerina for the first time as she stood on deck at Fremantle yesterday, could apply that description. It was Babel itself.'
It was in honour of Pavlova, and her visits to the Antipodes, that the famous dish bearing her name was invented.
Consisting of a wide disc of meringue covered in whipped cream and fresh fruit, Pavlova is so called because its built-up sides are thought to resemble the frothy layers of a tutu and the strawberry and passion fruit slices thought to resemble the rose decorations upon her outfit.
The dish is said to have been created in New Zealand, but the Australians disagree, saying that it originated in their country. With numerous claims and counter-claims on both sides, it's a culinary tug of war that has persisted for many years.
According to the Australians, the pavlova first appeared in 1934, three years after the dancer's death. Mrs Elizabeth Paxton, owner of the Esplanade Hotel in Perth, asked the head chef, Bert Sasche, to devise something special for the menu.
After a month of experimenting, Sasche presented the now-famous dessert to his boss with the words, according to Paxton family legend, 'It's as light as Pavlova,' a clear reference to the dancer who was once their guest.
Sasche stood by this claim for the rest of his life, although he did admit that the dish wasn't entirely original, explaining in a magazine interview in 1973 that he had based it on an existing recipe.
Indeed, it's possible that he may have seen a recipe for meringue cake that appeared on 2 April 1935 in Women's Mirror, submitted by a lady from New Zealand.
Meanwhile, Pavlova's biographer Keith Mooney supports the idea that the dish originated in New Zealand, claiming that it was the creation of a young chef at a hotel in Wellington who had fallen in love with the ballerina during her first tour in 1926.
Since the publication of Anna Pavlova: Her Life and Art in 1982, Australian food historians have argued that while the dessert seems to have been invented in New Zealand, it was only named after her later, in Australia, as borne out by Australian cookbooks, which didn't include Pavlova until the 1940s.
And so the debate raged on, with each side refuting the other's claims, until 2008 and the publication by Dr Helen Leach, a culinary expert at the University of Otago in New Zealand, of The Pavlova Story: A Slice of New Zealand's Culinary History.
Since then, the Australians have gone a little quiet on the subject as Leach, in her research for the book, managed to unearth evidence for a pavlova in a New Zealand women's magazine from 1929.
She also discovered a recipe for the dish in the Rangiora Mothers' Union Cookery Book, a New Zealand publication of 1933, while Mrs McKay's Practical Home Cookery Book of 1929 includes a recipe for three dozen 'little pavlovas.'
So unless the Australians can come up with an earlier, printed recipe, then I'm afraid this debate appears to be over, sport. – Albert Jack

Albert Jack books available for download here